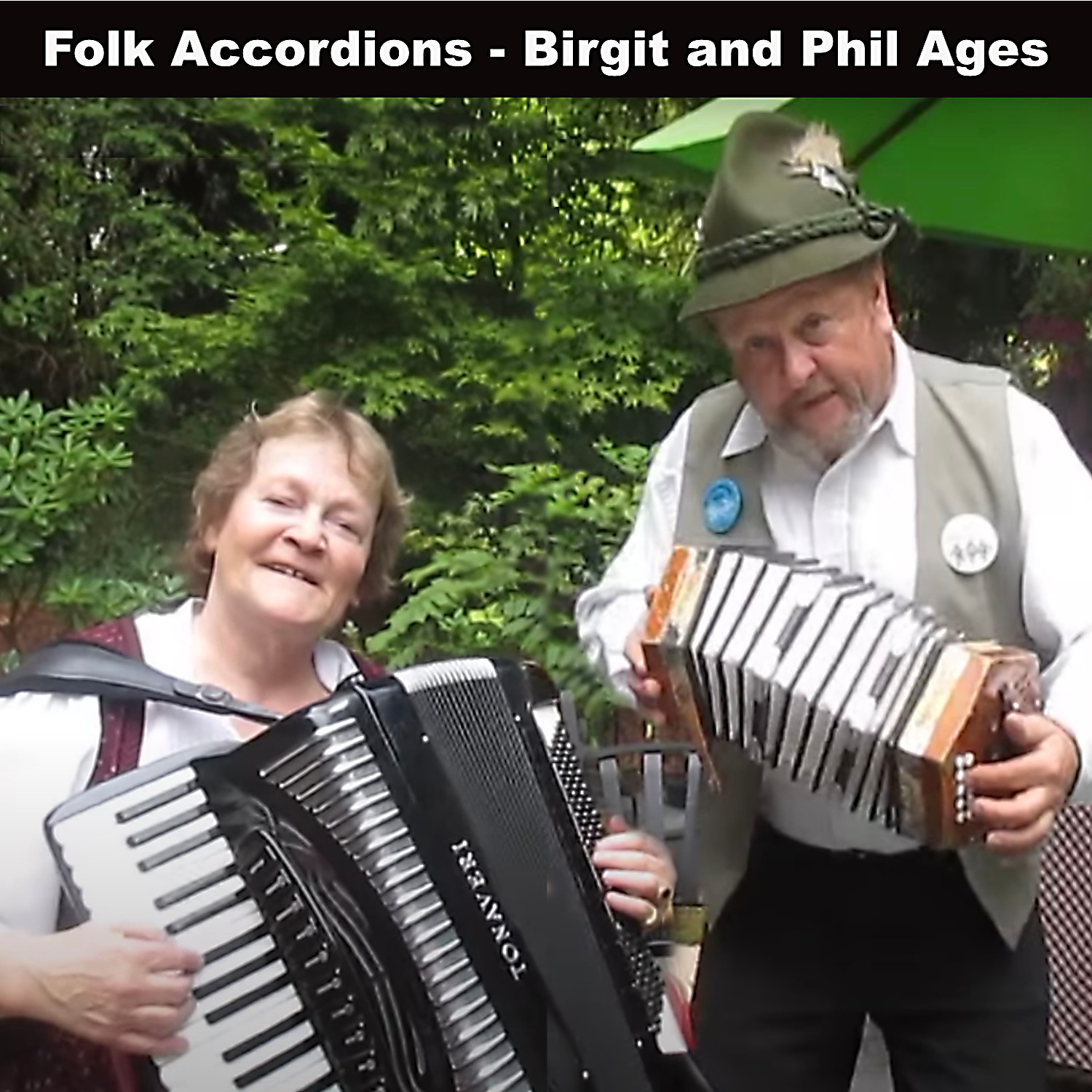 Perhaps the most portable instrument in the world that can play almost any musical genre is the accordion. As a "free reed instrument" how does it really work? And there are many kinds including the concertina, torader, and piano accordion.
Join us as we meet Birgit and Phil Ages from the Seattle Area who explain how accordions work, show what a mazurka, hambo, and schottische sound like, and explain how they formed the Folk Voice Band. This popular group plays in annual venues such as Seattle's Folklife Festival, Naselle's Finnfest, Leavenworth's Octoberfest, and the Skandia Midsummer Festival.
Long associated with polkas and the instrument of choice for the Scandinavian-Americans Myron Floren and Stan Boreson, the accordion has become an essential part of the sound in folk music from many different cultures.  Join us!