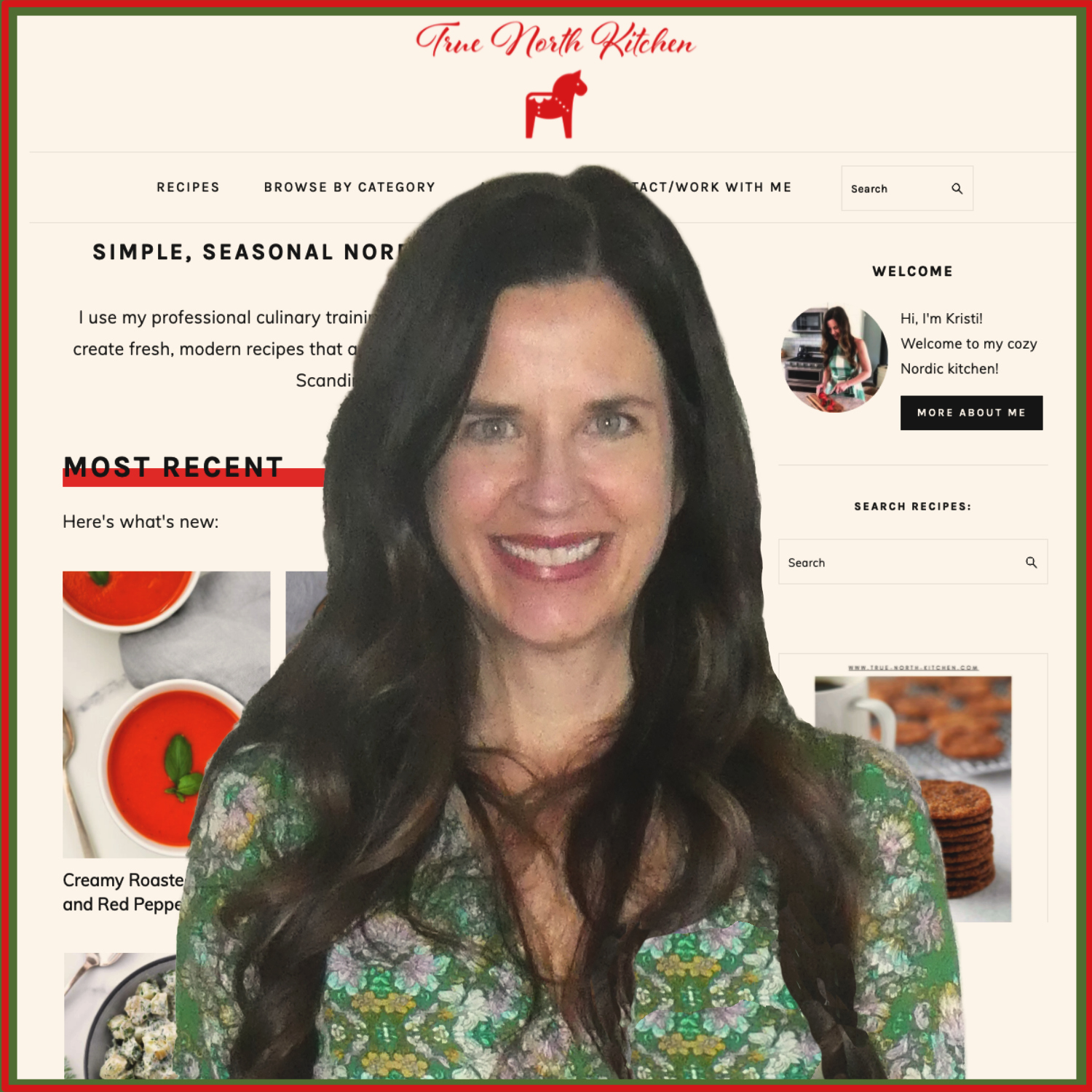 Have you struggled at home with recipes for Nordic dishes or in creating Scandinavian Christmas cookies like krumkake? I sure have. In this program I interview Kristi Bissell of the True North Kitchen Blog, whose recipes are found in the Taste of Norway section of the Norwegian American News, and who teaches cooking in the Folk Art School at the Vesterheim Museum.  We explore how preparing "ethnic" food teaches you about a culture, then about Kristi's journey to become a chef and food blogger, creating "simple, seasonal, Nordic-inspired recipes tailored especially for the American home cook".
After finishing and posting this podcast, I thought back about my own six-year search for a reliable krumkake recipe - six years of humiliation making limp, greasy krumkake that wouldn't stay rolled.  Then I found yet another recipe in a newspaper last year that I'd not tried - I had nothing to loose in trying one more time.  And finally, for the first time, I made crisp, nutty, and crunchy krumkake. My reputation as a Scandinavian-American was saved! 
In looking at my recipe card after completing this podcast, I found my notation: "This is a winner!!", followed by, in my tiny writing, "a recipe from Kristi Bissell of Nebraska". So I can personally attest that Kristi can teach even me to reliably make this challenging cookie. She's for real! Check out her blog at true-north-kitchen.com.