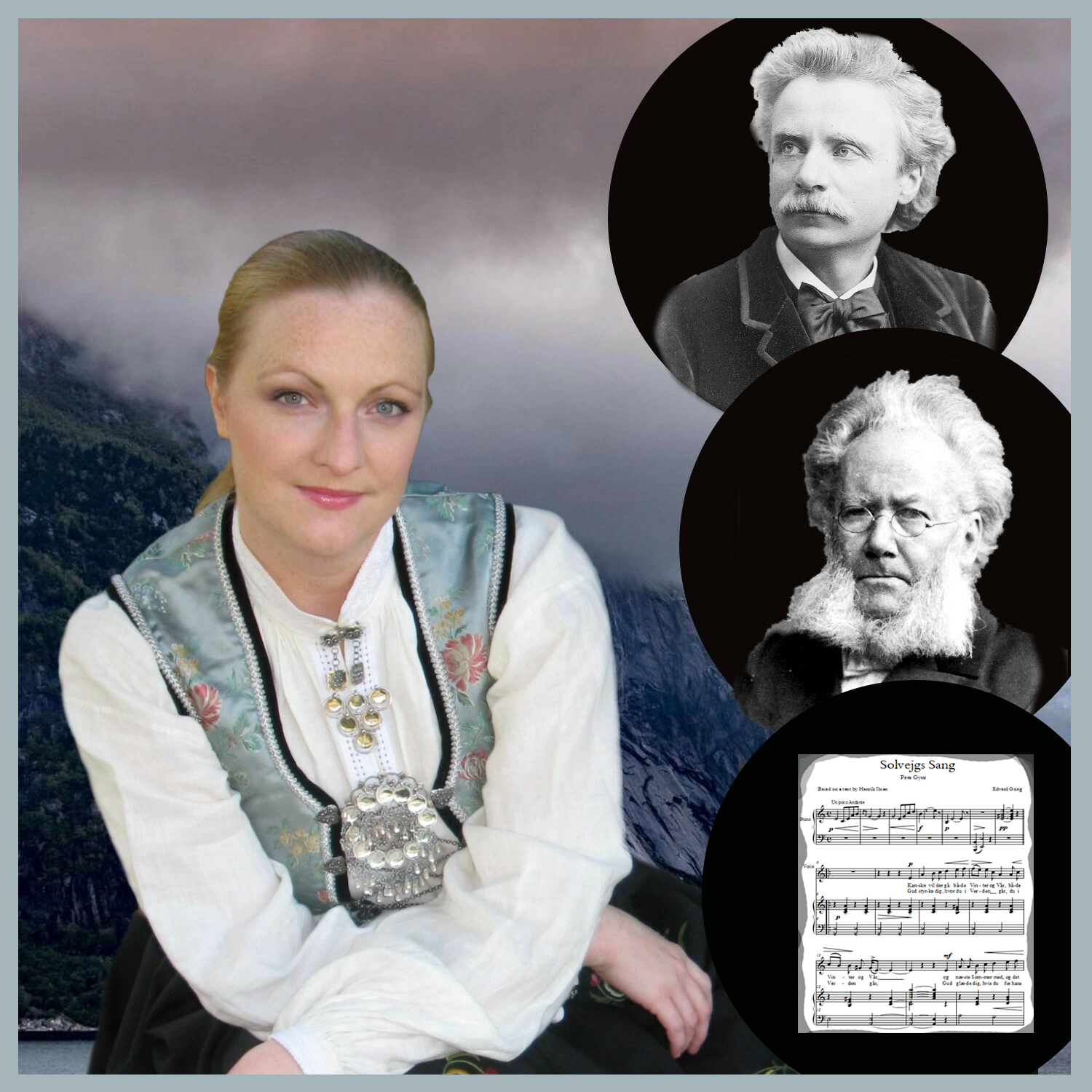 Laura Loge, Nordic operatic soprano.
Edvard Grieg, Norway's greatest composer. 
Henrik Ibsen, Norway's greatest playwright. 
A trio that comes together through Ibsen's play, Peer Gynt, and Grieg's incidental music for that play.  Laura sings the role of Gynt's long and abiding love, Solveig. 
Join us as we learn how Laura first sang Solveig's song at the age of 14, and how this music followed her as she studied Norwegian, Italian, and classical music to become a talented, accomplished classical singer, sharing her love of Greig through concertizing and school outreach.  
In this podcast Laura gives a brief summary of Ibsen's Peer Gynt, originally a hero from Norwegian folklore, who became the basis of Ibsen's anti-hero in his legendary Norwegian play.  We also learn more about Grieg's music in general and the magic and images it creates of the Norwegian landscape, nature, and folklore.
We finish the podcast with Laura's performance of Solveig's song  (from Grieg's Peer Gynt Suite #2)  in 2017.  Check out the episode website for links to more of Laura's recordings, websites, photos etc. at nordicontap.com/laura-loge-grieg-ibsen-and-solveigs-song .