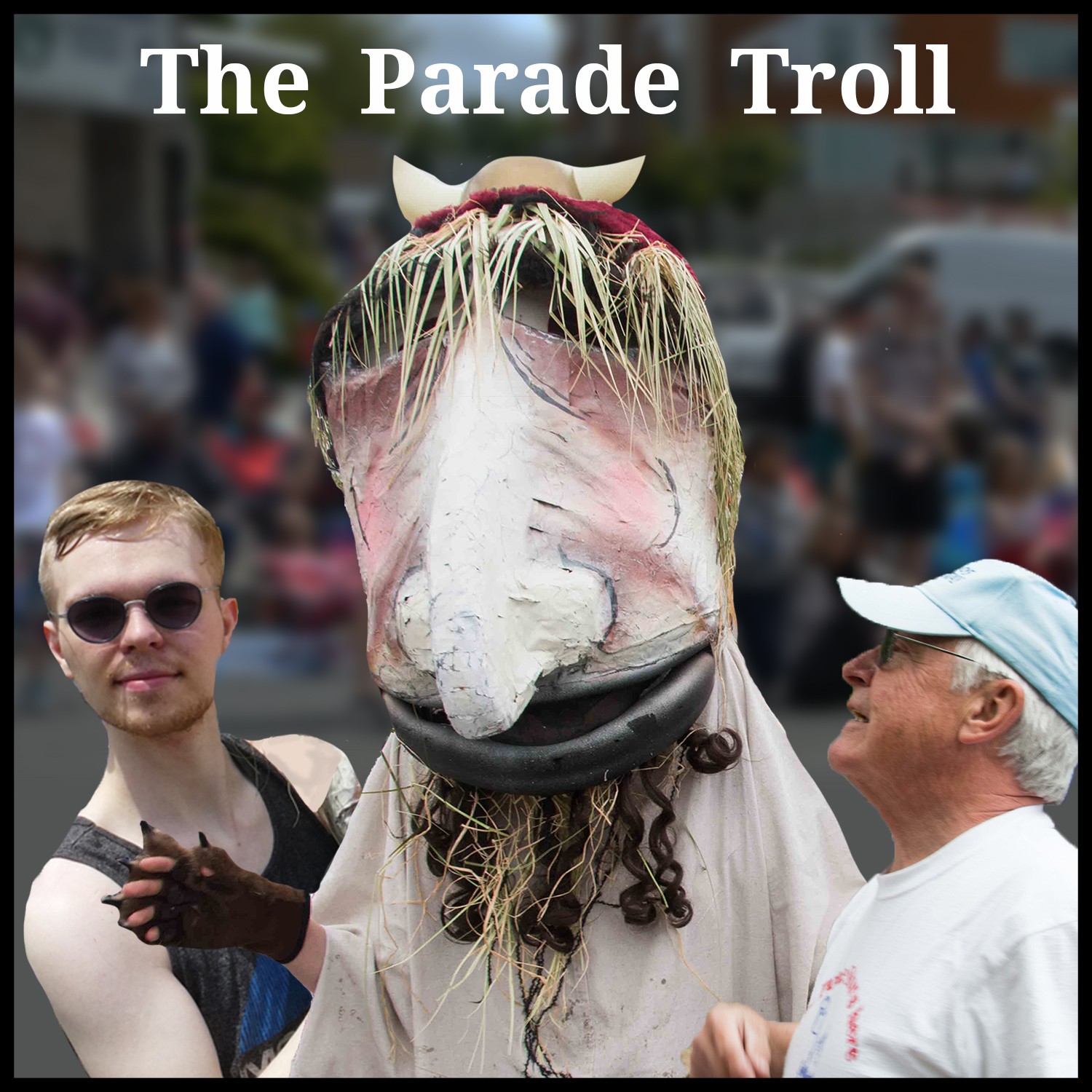 Every year before the pandemic, the Bothell Sons of Norway lodge members marched in Seattle's 17th of May Parade, as well as Bothell's Fourth of July Parade.  In addition to a Viking ship float and a convertible sports car with the princess waving from the back, is a 7 foot tall, imposing, ugly, but goofy troll.  This elaborate costume was created by Mike Nelson and has delighted parade-goers, especially children, for  years. Then Carl Stavney was invited to inhabit the troll costume and discovered the magic that the costume imparts.  
Join us for the story of how the troll was first envisioned, how it was built, what it's like to skitter back and forth along the parade route to shake hands and give high-fives, and how the Parade Troll has become a beloved part of the Seattle and Bothell parades for over 20 years.  Now in 2022, the troll returns.
We finish with a rousing rendition of the Norwegian national anthem, "Ja, Vi Elsker Dette Landet" in honor of Syttende Mai, or Norwegian Constitution Day, on May 17th every year.
See extras (photos, video) about the troll on our website, The Parade Troll – Nordic on Tap – The Podcast Website.